Everything You Should Know About Anal Dysplasia
Individuals with anal dysplasia suffer from lesions that have formed in the anus as the result of skin cells transforming into abnormal cells. This change is often caused by human papillomavirus (HPV). Anal dysplasia is a pre-cancerous condition, which is why early screening is critical. Proper diagnosis and treatment of this condition treatment from a specialist who is familiar with colorectal conditions like anal dysplasia.
The doctors of Colon & Rectal Surgical Specialists of New York are leaders in their respective fields. If you live in Nesconset, NY, or East Setauket, NY, and have risk factors for anal dysplasia, such a history of anal warts, one of our physicians can diagnose and treat your symptoms. We understand that conditions affecting these areas of the body can be embarrassing and miserable to deal with. Our board-certified doctors and medical staff strive to provide discreet and pleasant treatment to all of our patients.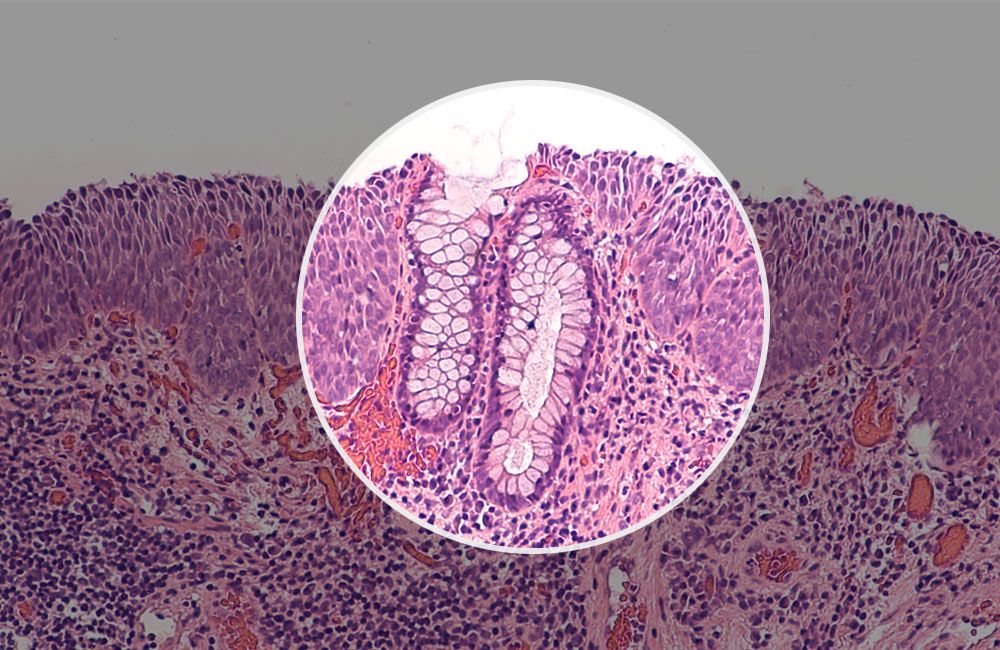 Risk Factors and Symptoms
Some patients are at higher risk of developing anal dysplasia than others. Medical and lifestyle conditions that can lead to this pre-cancerous condition include:
Human Papillomavirus (HPV) Infections
Abnormal Cervical Pap Smear
Anal Warts
Positive Human Immunodeficiency Virus Test
Certain medications
Tobacco use
Use of injection drugs
Advanced age
Sexual activity
During your examination at our Nesconset medical practice, one of our doctors will search for symptoms of anal dysplasia, such as:
Lump near the Anus
Bleeding
Itching
Changes in Bowel Movements or Frequency
Pain or Pressure near the Anus
Some of these symptoms can be similar to those of hemorrhoids, infection, or trauma to the anus. If you exhibit any of these symptoms or have risk factors for anal dysplasia, one of our medical staff can conduct an examination to determine which condition is responsible.
How Is Anal Dysplasia Diagnosed?
An anal dysplasia diagnosis begins with an anal Pap test. During this screening, one of our doctors will use a cotton swab to collect cells from the entrance of the anus. These cells will then be sent to a lab that will test the cells for the presence of abnormal cells and human papillomavirus. If abnormal cells are found, a high-resolution anoscopy will allow one of our doctors to more closely examine cells and structures within the anus.
Early treatment of anal dysplasia can reduce your risk of developing cancer or other health problems.
To begin this procedure, an anoscope will be coated in anesthetic gel before being gently inserted into the anus. A special swab containing vinegar will then be inserted through the anoscope as a means of detecting abnormal cells that turn white when coated in vinegar. A special imaging device called a colposcope magnifies the images and allows the doctor to accurately diagnose the presence of anal dysplasia. A biopsy may then be performed to determine if the lesions are low-grade or high-grade. Typically, low-grade lesions simply require periodic monitoring while high-grade lesions often need further treatment.
What Are My Treatment Options?
A number of different options are available to address anal dysplasia. One of the most effective treatments is electrocautery (EC), which uses a small device to destroy cells on the surface of a lesion. Small lesions can be treated in one visit to our Nesconset medical practice while multiple or larger lesions may require two visits. Recovery time from this treatment is usually minimal and there are few risks associated with EC.
Other treatments focus on the topical application of creams or other medications. While not as immediate as lesion removal, this alternative is much less invasive. Side effects of this cream can include temporary itching, irritation, or discomfort.
Schedule Your Anal Dysplasia Exam Today
Early treatment of anal dysplasia can reduce your risk of developing cancer or other health problems. To schedule your examination or consultation, please contact our medical team online or call (516) 494-3027.