Retrorectal Tumors: Causes, Symptoms, and Treatment Options
The presacral or retrorectal area lies between the rectum and the bottom of your spine and normally contains fat and no significant organs. Tumors that develop in this region of the body are known as retrorectal tumors (RTs) and can be benign or cancerous. They are extremely rare and, as a result, are often difficult to correctly diagnose.
If you exhibit symptoms of retrorectal tumors or have a family history of the disease, the skilled doctors of Colon & Rectal Surgical Specialists of New York can diagnose and treat this rare form of cancer. We provide a full range of colorectal healthcare for individuals living in Nesconset, NY, and East Setauket, NY. Our doctors and staff work to always provide discreet and pleasant treatments.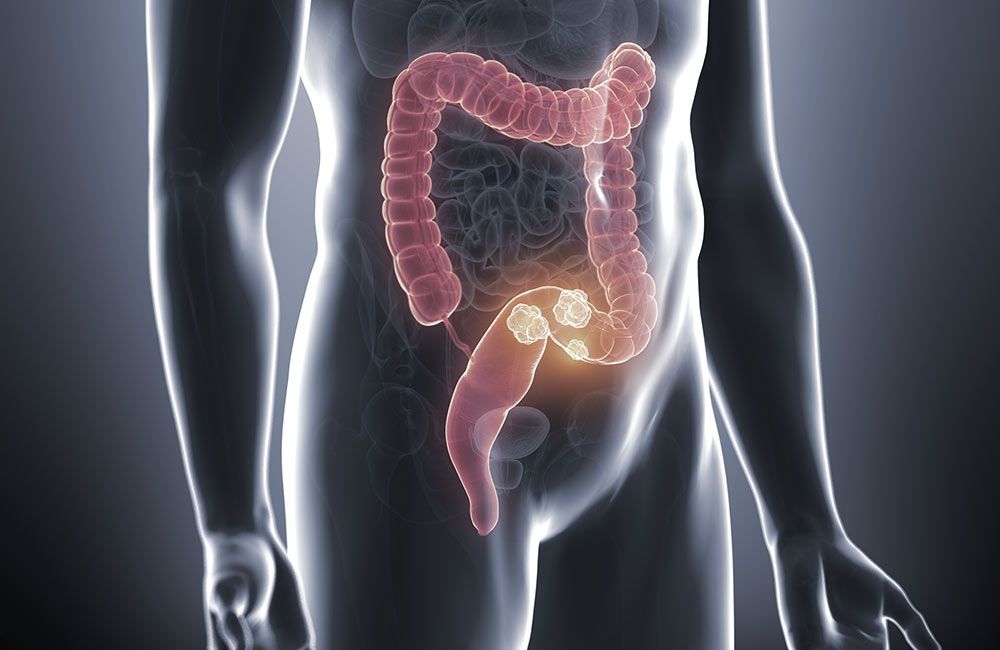 Symptoms of Retrorectal Tumors
As with other forms of cancer, retrorectal tumors can result from congenital conditions, hereditary disorders, certain health conditions, or cancers that have metastasized from another area of the body. During your examination at our Nesconset medical practice, one of our doctors will examine you for common symptoms of retrorectal tumors, which can include:
Lower back pain
Pelvic pain
Weight loss
Disruption of normal lower intestine function
A feeling of heaviness
One reason that retrorectal tumors are often difficult to diagnose is that the tumors can cause symptoms that overlap with other common conditions. In other cases, retrorectal tumors do not produce any significant symptoms at all. By working with the experienced team of specialists at Colon & Rectal Surgical Specialists of New York, you can greatly improve your chances for a quick and accurate diagnosis of your symptoms.
How Is an RT Diagnosed?
If our doctors suspect the presence of an RT, they will first conduct an in-depth examination, including an overview of your medical history as well as a general exam of your body, for signs of disease or anything that may appear unusual. One of our doctors may perform tests that may include the use of:
X-rays
Laboratory tests
CT (CAT) scan
MRI (magnetic resonance imaging)
If you do have an RT, one of our doctors will run subsequent tests to determine if the tumor is benign or malignant. Based on those lab results and other factors related to your case, your doctor can recommend surgery, alternative forms of treatment, or even no treatment, if the tumor is benign and surgery is risky.
The doctors and staff of Colon & Rectal Surgical Specialists of New York Strive to provide discreet and compassionate treatments for all of our patients.
How Are Retrorectal Tumors Treated?
If you are diagnosed with having a retrorectal tumor that requires treatment, you may be given one of several treatment options that can include:
Surgery
Radiation therapy
Chemotherapy
Although surgery in general is usually recommended as a last resort, surgical removal of tumors is often the safest course of treatment. In fact, surgery remains the most common treatment option for retrorectal tumors. Our Nesconset medical team recently completed the construction of a new ambulatory surgical center that features sound-proof walls for your privacy. Treatment options for retrorectal tumors have come a long way. Often, the prognosis for this disease is good, even with the presence of a malignant tumor. Advances in post-surgery therapies have added to the greater occurrences of positive prognoses.
Schedule Your Colorectal Examination Today
Whether you are seeking treatment for yourself or a loved one, the doctors and staff of Colon & Rectal Surgical Specialists of New York Strive to provide discreet and compassionate treatments for all of our patients. If you are searching for a surgeon to diagnose or treat a retrorectal tumor, you should seek the expert care of a specialist. To schedule your consultation with a colorectal specialist, contact our office online or call (516) 494-3027.