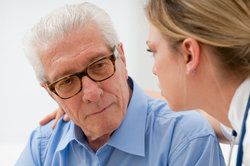 BY DEAN PAPPAS M.D.
If you have previously had an anal abscess and are currently experiencing anal pain, there is a high probability that you are suffering from an anal fistula. Approximately half of all anal abscesses develop into fistulas, or small tunnels that connect infected glands inside of the anus to the skin on the buttocks outside the anus. At Colon & Rectal Surgical Specialists of New York in Long Island, our surgeons are experts in treating simple and complex fistulas
Fistulotomy is a safe procedure with a long history of success, especially when performed by experienced surgeons such as Drs. Dean P. Pappas, Jules Elliott Garbus, Steven Pelaez, and Mala M. Balakumar of Colon & Rectal Surgical Specialists of New York. If you are suffering from anal pain, we urge you not to wait another moment to have your condition diagnosed and treated.  If you are suffering from another condition, we can provide you with timely diagnosis and treatment. Whatever the case, we can help you find relief from your pain.
Risk Factors for Anal Fistulas
As stated above, about half of all anal abscesses develop into fistulas, and that accounts for the vast majority of all cases of anal fistulas. However, you may also be at risk of developing an anal fistula if you have:
Recently sustained a trauma
Tuberculosis
Cancer
A sexually transmitted disease
Crohn's disease
Diverticulitis
Anal Fistula Symptoms
You should contact Colon & Rectal Surgical Specialists of New York immediately if you are experiencing any of the following symptoms, especially if they are accompanied by fever or chills:
Recurring anal abscesses
Anal pain
Anal swelling
Painful bowel movements
Drainage of blood or pus from the anus
Anal irritation due to drainage
In some cases, anal pain may subside after drainage; however, you should not mistake this as a sign that you are no longer affected by a potentially harmful condition. It is essential that you seek diagnosis of your condition even if your pain subsides. Timely treatment is essential to ensuring that a potential infection does not spread to other areas of your body.
Surgical Treatment of Anal Fistulas
A fistulotomy is one of many options available to treat your fistula.  Fistulotomy involves the opening of the fistula tunnel so that it forms an open groove. The groove can then heal from the inside out. In more complex cases, it may be necessary to insert a drain into the fistula for a period of time before performing the fistulotomy.
In most cases, anal fistulas do not return after fistulotomy. Some discomfort is likely for up to a week after the procedure, but this can generally be managed with prescription pain medication. Most patients are able to return to their normal routines within a week or so.
In addition to fistulotomy, other options are available such as the placement of an anal fistula plug, trans-anal advancement flap, the application of special glues and the "lift" procedure. The surgeons at CRSSNY are experts in performing these procedures and teach them to residents, fellows and other colorectal surgeons.
Learn More about Anal Pain and Fistulas
To learn more about anal pain and fistulas, or to schedule an appointment with our specialists, please contact Colon & Rectal Surgical Specialists of New York today.