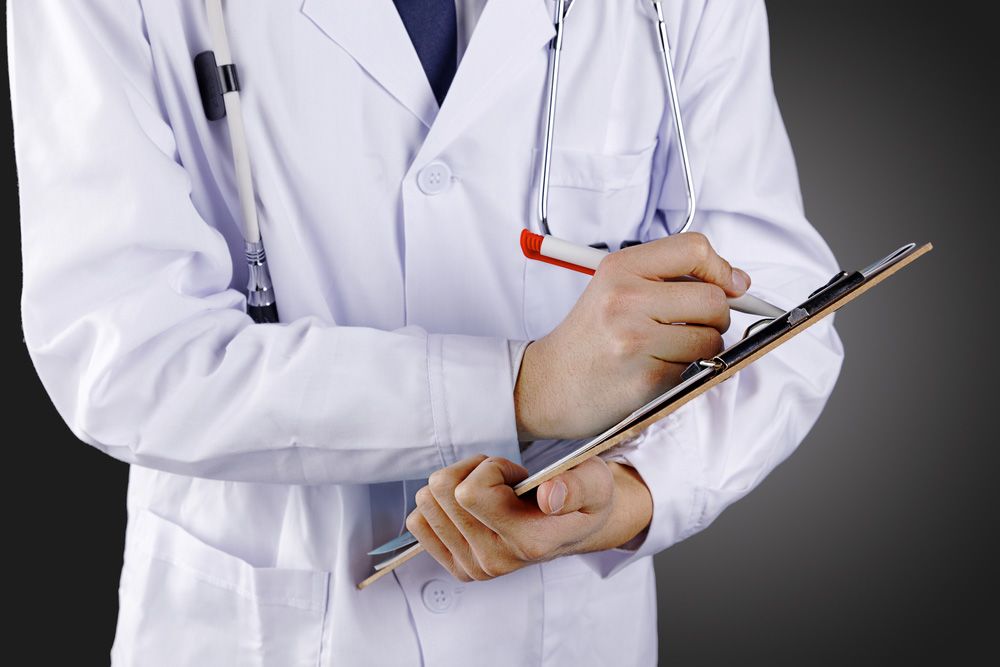 BY DEAN PAPPAS M.D.
A colonoscopy is a potentially life-saving diagnostic procedure that gives our colorectal surgeons the opportunity to examine our patients' colons and identify both pre-cancerous and cancerous tissues in their earliest stages. Our surgeons can also detect non-cancerous tumors, ulcers, and other abnormal tissues, all using minimally invasive, endoscopic methods. Patients who undergo routine colonoscopies are being admirably proactive in terms of preserving their health. Colon cancer is one of the more aggressive cancers; however, it is survivable if it is caught and treated in its earliest stages.
While it is important that people undergo a colonoscopy at least every ten years once they reach the age of 50, and earlier than that if they are at risk for colon cancer, it is also important that they know what a colonoscopy appointment involves. There is preparation that must go into a colonoscopy appointment. Patients must adopt a special diet in the days leading up to their colonoscopies. Our colorectal surgeons discuss the colonoscopy diet with patients specifically during consultations at our Long Island, NY colon and rectal surgery center; however, the following blog post will give you some idea of what to expect.
For further information about colonoscopy and the preparation process leading up to surgery, please schedule your initial consultation with one of our colorectal surgeons today.
Two to Three Days before Your Colonoscopy
Two to three days before your colonoscopy, you will be limiting your diet to foods that are low in fiber. This means that you cannot eat:
Whole grains: Including brown rice, whole grain breads and cereals, and high-fiber cereals and muffins.
Nuts: Including peanuts, almonds, walnuts, chunky peanut butter, and breads or cereals that contain these or any other nuts.
Seeds: Including sunflower seeds and fruit that contains seeds.
Dried or raw fruits: Including berries, oranges, apples, watermelon, and raisins.
Certain vegetables: Including peas, onions, lima beans, corn, tomatoes, and vegetables with seeds.
Beans: Including kidney beans, pinto beans, and lentils.
During this time, you are allowed to eat:
Dairy: Including milk, butter, cheese, cottage cheese, yogurt, ice cream, and sour cream.
Low-fiber, non-whole grains: Breads made with white flour, white rice, saltines, and corn flakes.
Lean meats: Including turkey, chicken, fish, and lamb.
Certain fruits: Including fruit juices without pulp, apple sauce, peaches, cantaloupe, and apricots.
Certain vegetables: Including peeled carrots, mushrooms, turnips, and potatoes (not potato skin).
Certain other foods: Creamy peanut butter, vegetable oil, mayonnaise, broth, coffee, tea, soda, sugar, honey.
The Day before and the Day of Your Colonoscopy
On the day before and the day of your colonoscopy, you will not be allowed to eat solid foods. You will be placed on a clear liquid diet; in essence, if you cannot see through what you are drinking, you should not be drinking it. During this time, you cannot drink:
Milk
Alcohol of any type
Orange juice
Tomato juice
Citrus juices
Soup (as opposed to clear broth, which is allowable)
Red and purple juices, popsicles, or gelatin
Smoothies or milkshakes
You are allowed to drink:
Water
Black coffee (no cream, milk, sugar, or artificial sweetener)
Black tea (no cream, milk, sugar, or artificial sweetener)
Clear juices without pulp, including apple juice, white grape juice, and lemonade
Soda
Popsicles and gelatin that do not contain red or purple dye
Clear broth
Learn More about the Colonoscopy Diet
To learn more about the pre-colonoscopy diet, please contact Colon & Rectal Surgical Specialists of New York today.