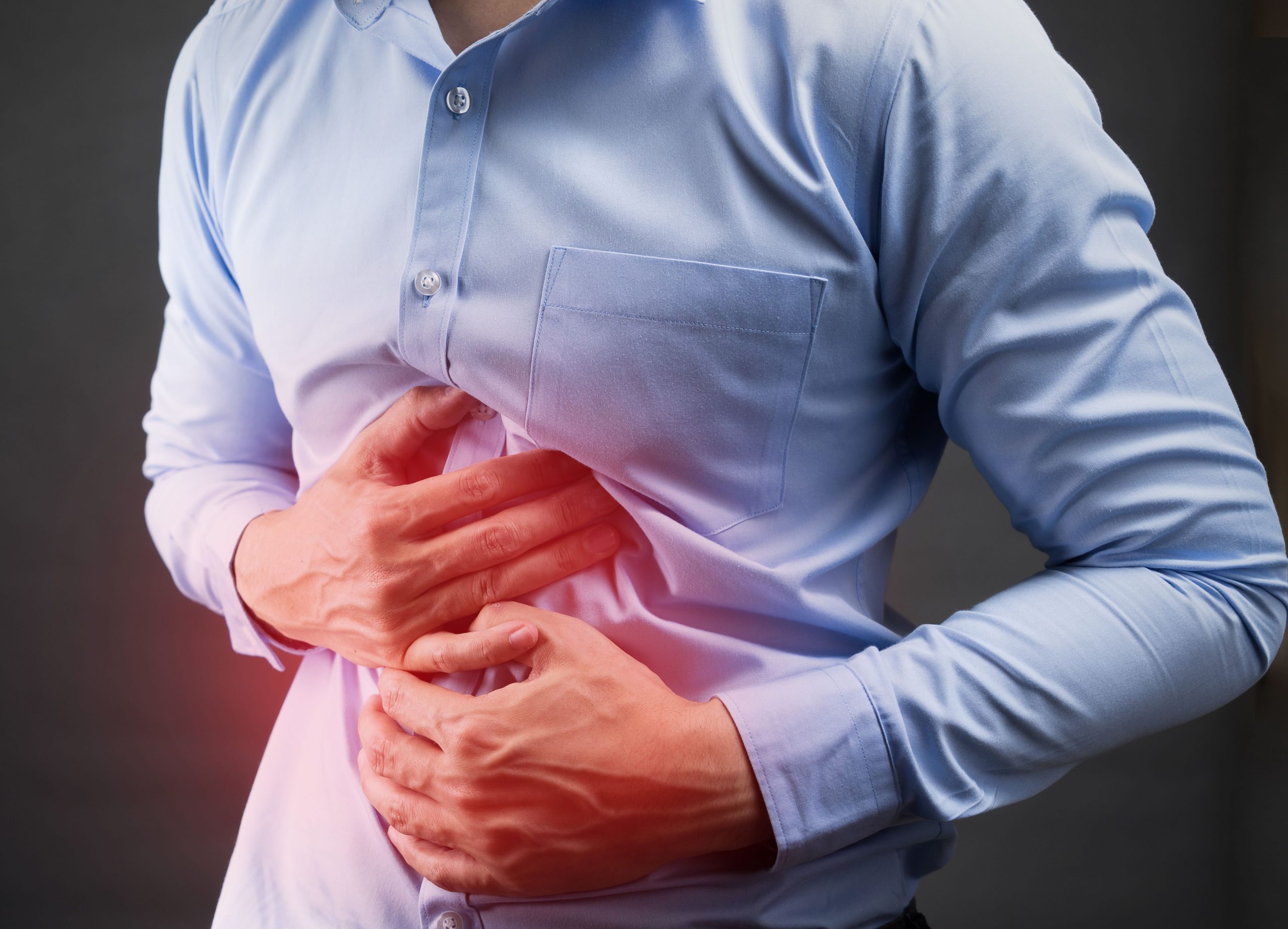 BY DEAN PAPPAS M.D.
We've discussed colorectal cancer and diagnostic procedures a fair amount on this blog. The team at Colon & Rectal Surgical Specialists believes in early cancer detection and treatment, yet we can address many other kinds of conditions that affect people's digestive tract. For instance, many patients who come to our Garden City, NY practice suffer from chronic inflammatory bowel disease (IBD), such as Crohn's disease and ulcerative colitis.
We'd like to use this post to focus on Crohn's disease. While there are many different symptoms of Crohn's disease, our primary focus will be on pain and cramping associated with the condition. There are different options for patients to deal with such discomfort.
About Crohn's Disease
Crohn's disease is a type of IBD that can affect various part of a person's gastrointestinal (GI) tract. The condition causes your own immune system to attack various parts of your GI tract, which can lead to a number of symptoms, digestive problems, and other difficulties.
The exact cause of Crohn's disease is unknown, though it's believed it's the result of various genetic and environmental factors. It's estimated that 3.2 in 1,000 people in Europe and North America suffer from Crohn's disease.
Pain: A Common Symptom
Pain and cramping are some of the most common symptoms associated with Crohn's disease. The pain is most commonly associated with Crohn's affecting the small intestine, though cramping of all kinds can occur no matter what part of your GI is inflamed.
Many patients will experience abdominal pain on the lower right side of their abdomen or around their navel, typically occurring 1 to 2 hours after eating. The severity of the pain increases as the patient experiences a flare up.
Evaluating Abdominal Pain
If you suffer from Crohn's disease, your doctor may suggest keeping a journal related to various symptoms of the condition. When it comes to pain, you can note the time your experienced pain and the part of your abdomen affected. It's also a good idea to rate the pain on a 1 to 10 scale.
Consulting this journal can help identify flare ups and help with modifying treatment and management techniques.
Treating Your Abdominal Pain
For most patients, the ideal way to manage the pain is to use recommended pain relievers. This often means acetaminophen or COX-2 inhibitors. These kinds of medications are preferable to non-steroidal anti-inflammatory drugs (NSAIDs), which can lead to flare ups.
Opioids are generally not prescribed for Crohn's disease abdominal pain since they can have unpleasant digestive tract side effects and they are highly addictive.
Noting the Causes of Abdominal Pain
Self-care and self-awareness are an important part of pain management. Using your journal, you can identify any foods, food combinations, or situations that triggered various symptoms. Whenever possible, you can modify your diet or lifestyle to help manage the symptoms of the condition.
Be sure to consult with your doctor about any patterns or flare ups you've noticed. They can offer additional insight and guidance.
Abdominal Pain Could Be the Sign of Another Problem
Keep in mind that your abdominal pain may not be related to Crohn's disease alone. It's possible that your abdominal pain could be the result of the following:
Stomach ulcers
Irritation of the stomach (gastritis)
Appendicitis
Acid reflux
It's a good idea to speak with your doctor about any persistent abdominal pain you experience just to be on the safe side.
Learn More About Managing Crohn's Disease
To learn more about living with Crohn's disease and your options for treatment, be sure to contact the team at Colon & Rectal Surgical Specialists. We look forward to your visit and discussing these matters in much greater detail.