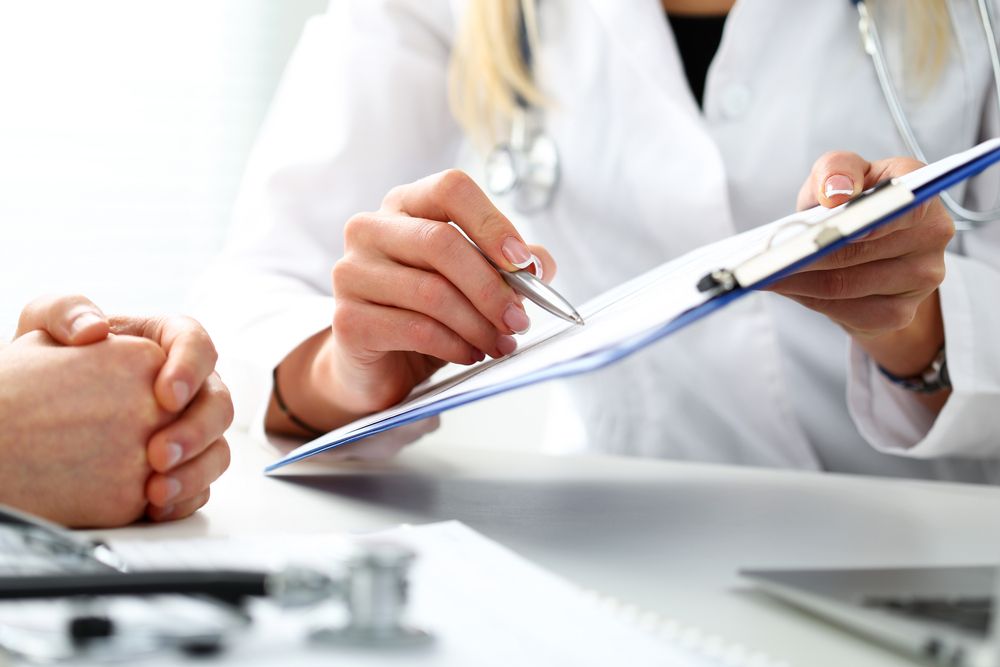 BY DEAN PAPPAS M.D.
The doctors and surgeons at Colon & Rectal Surgical Specialists of New York believe in early diagnosis and treatment of any condition. If certain health issues affecting the anus or rectum are not identified as soon as possible, they could develop into cancer. That's the case with anal dysplasia.
Our team of Nesconset and East Setauket, NY colorectal surgeons would like to cover the warning signs and symptoms of anal dysplasia. We'll also note the most common risk factors of the condition so you can get screened as soon as you notice any symptoms develop.
About Anal Dysplasia
Anal dysplasia is a pre-cancerous condition that affects the cells of the anus and anal canal. It involves lesions developing within the anus when normal cells change into abnormal cells. The condition is often associated with the human papilloma virus (HPV), which is also a cause of anal warts.
Anal dysplasia is sometimes referred to as anal intraepithelial neoplasia (AIN) and anal squamous intraepithelial lesion (SIL).
Common Signs and Symptoms of Anal Dysplasia
Some of the most common signs and symptoms of anal dysplasia include:
Discomfort or pressure in the anus
A lump-like sensation in the anus
Anal bleeding
Itchiness of the anus
Increased strain during bowel movements
Changes in bowel movement habits
Discharging pus or mucus from the anus
Note: Anal Dysplasia Symptoms Can Be Difficult to Notice
Even though there are symptoms for anal dysplasia, they are not always apparent. Sometimes the symptoms are not noticed until the condition has advanced into full anal cancer.
This is just a useful reminder that patients must be mindful about any changes to their body and wellness whenever they occur, especially when it comes to the anus, rectum, colon, and bowel function.
Risk Factors for Anal Dysplasia
Since symptoms for anal dysplasia can be difficult to notice, it's important that patients be on the lookout for the risk factors associated with the condition. These include:
Being HIV positive
Engaging in unprotected anal sex
Having an HPV infection of the genitals or anus
Abnormal Pap test that indicates HPV
Abnormal cervical Pap smear
Taking immunosuppressant drugs
Smoking and the use of tobacco products
Using intravenous drugs
Being 40 years old or older
Having a high number of sexual partners
If any of the risk factors are present, you may want to get regular screenings for anal dysplasia. Regular checks can help the condition be diagnosed early before progressing to cancer.
Treatments for Anal Dysplasia
When treating anal dysplasia, topical creams and medications can be used so long as the condition is caught early.
Colorectal surgeons can also remove the lesions if they will not respond to medication. One option is known as electrocautery (EC). During EC, a device is used to heat and destroy the abnormal cells of the anus. Cryotherapy can also be performed, which uses cold to destroy the abnormal cells and growths.
If the anal dysplasia has developed into cancer, more invasive and advanced treatments will be needed to get the cancer under control.
Learn More About Anal Dysplasia
For more information about anal dysplasia and how it can be diagnosed and treated, be sure to contact Colon & Rectal Surgical Specialists of New York. You can reach our office in Garden City by phone at (516) 494-3027 and our office in Nesconset by phone at (516) 494-3027.