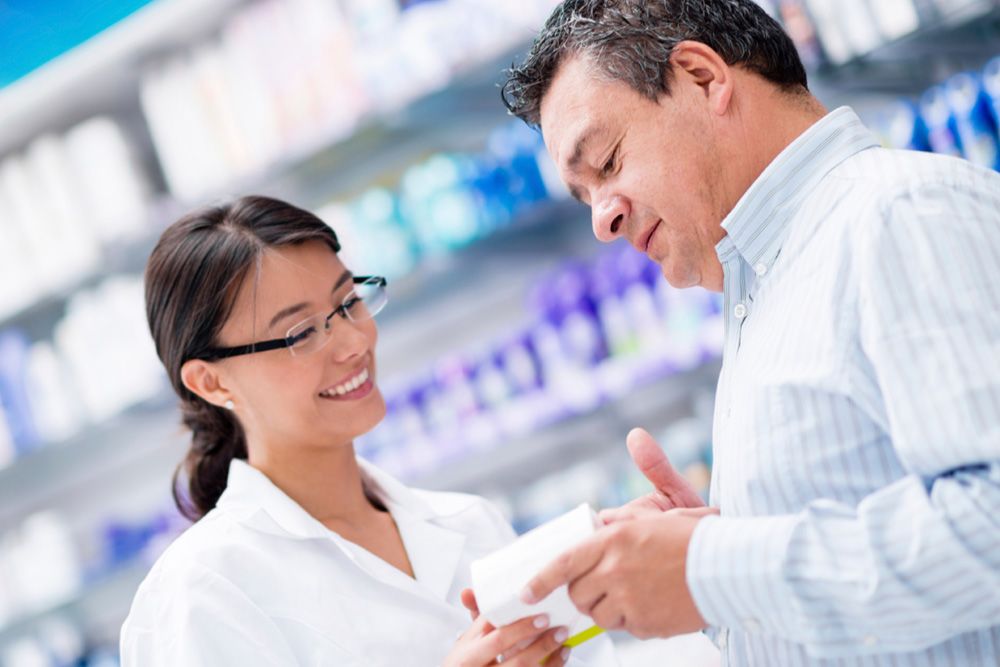 BY DEAN PAPPAS M.D.
Anal dysplasia is a condition in which the skin cells of the anus transform into abnormal cells. Anal dysplasia is a precancerous condition, which is why early detection and treatment is so essential for lasting wellness. At Colon & Rectal Surgical Specialists of New York, we take anal dysplasia seriously, and encourage patients to undergo screenings to prevent developing anal cancer.
Our doctors have helped numerous patients in the Nesconset and East Setauket, NY area suffering from anal dysplasia and anal warts. Below, we want to discuss the use of medications to treat anal dysplasia. This should give you a basic understanding of what they can accomplish and how we determine if the prescribed drugs are effective.
Symptoms of Anal Dysplasia
First, let's note the signs of the condition. Commons symptoms of anal dysplasia include:
Formation of lumps near the anus
Bleeding from the anus
Itching of the anus
Pain near the anus
Sensation of pressure near the anus
Changes to a patient's bowel movements
Changes to a patient's bowel movement frequency
Anal Dysplasia Risk Factors
Since many of the above symptoms are similar to those of hemorrhoids, it's important to note anal dysplasia risk factors. These include:
Human papillomavirus (HPV) infection
History of anal warts
Being HIV positive
Inflammatory bowel disease (IBD)
Use of tobacco products
Use of intravenous drugs
Abnormal cervical pap smear
Advanced age
Speak with a doctor as soon as possible if you notice any of the symptoms and/or experience any of the risk factors. Early screenings could help prevent cancer.
How Common Are Drugs for Anal Dysplasia Treatment?
Drugs may be recommended to treat anal dysplasia if the condition is diagnosed early and there are lesions and warts present. Rather than resort to more invasive procedures, the use of mediations can help manage the condition, preventing the progression of abnormal cells into cancerous cells while also managing the symptoms that are present.
What Kinds of Anal Dysplasia Medications Will I Get?
Patients will typically receive either imiquimod 5 percent cream (Aldara) or 5-fluorouracil (5-FU) 5 percent (Efudex). Imiquimod is used to treat genital warts, superficial basal cell carcinoma, and actinic keratosis. Fluorouracil is used to treat different kinds of cancers, including colorectal cancer, stomach cancer, pancreatic cancer, and breast cancer.
How Effective Are Anal Dysplasia Medications?
Both imiquimod and fluorouracil are relatively effective at treating anal dysplasia, though it can depend on the nature and progression of the condition. These drugs combined with regular screenings may be all the treatment that a patient requires.
Additional Treatments for Anal Dysplasia
If medications are not recommended for treating a patient's anal dysplasia, other procedures can be performed instead. This is particularly true if the risk of anal cancer is high. Surgical removal of the lesions or the use of cryotherapy may be recommended.
During your consultation process, we can go over these matters with you in much greater detail.
Contact Our Team of Colorectal Surgeons
If you live on Long Island and want more information about treating anal dysplasia and other conditions, be sure to contact our team of colorectal surgeons. You can reach Colon & Rectal Surgical Specialists of New York in Garden City by phone at (516) 494-3027 and our office in Nesconset by phone at (516) 494-3027.