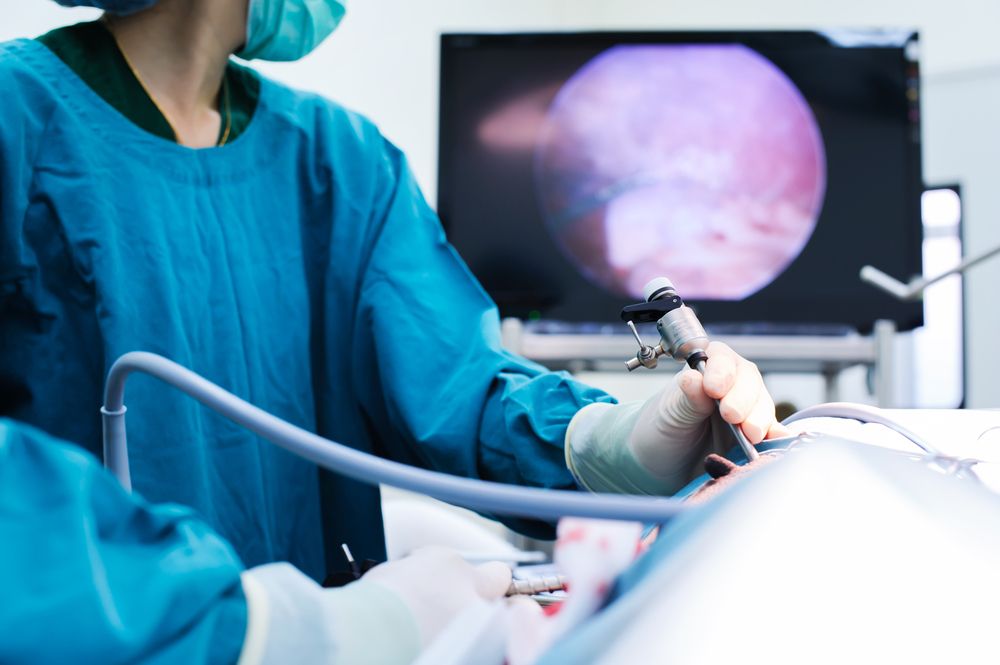 At the Colon & Rectal Surgical Specialists of New York, we offer treatment for a wide range of conditions. Often we are able to treat patients using non-invasive measures. However, in some cases, surgery is necessary. Even when a patient requires surgery, our colorectal surgeons use the least invasive measures possible, frequently using robotic surgery technology.
The benefits of robotic surgery technology provide our Long Island, Garden City, and East Setauket, NY, patients a safer surgical procedure and a smoother recovery period. Our surgeons would like to list many of the benefits and advantages provided by these robotic surgery systems.
Improved Precision
During a robotic-assisted procedure, surgical instruments are inserted via small incisions. The instruments are attached to cameras that give our surgeons a detailed and magnified view of the surgical site.
Using the camera's images as a guide, surgical tools are manipulated by our surgeons using master controls. The tools respond to our surgeons' directions, moving with accuracy and precision, so that our surgeons maintain complete control throughout the procedure.
Furthermore, because the robotic tools are so small and flexible, colorectal conditions can be treated without affecting surrounding tissues.
Less Blood Loss
When using robotic surgery technology, our surgeons create one small incision or a series of tiny incisions. This avoids creating one or more large incisions. Smaller incisions benefit patients by reducing the amount of blood loss during surgery and minimizing the risk of post-surgical blood loss and infection.
Enhanced surgical precision also helps reduce blood loss. Only necessary tissues are manipulated during a robotic-assisted surgery, so patients don't have to worry about blood loss from surrounding tissues or organs.
Smaller Scars
Smaller surgical incisions mean that patients heal with smaller and less visible surgical scars. Many patients find that scar tissue fades so well that it practically blends in with surrounding skin. Because the surgical scars are so small, they can easily be concealed beneath clothing, even if someone is wearing just a bathing suit or underclothes.
Reduced Post-surgical Pain
Robotic surgery technology allows for a less invasive surgical procedure. This not only means that smaller incisions are required. The improved precision also means that treatment is more targeted. Robotic surgical tools make necessary corrections without disturbing or damaging surrounding tissues. All of this benefits our patients by reducing post-surgical pain, which results in a more comfortable surgical recovery.
Shorter Hospitalization and Recovery
Smaller incisions and precise surgical manipulation translates to a faster and smoother recovery for patients. Because patients heal quickly, and there is little risk of infection or other post-surgical complications, patients also require a shorter stay in the hospital.
In many cases, patients are able to return home the day after their procedure. Once home, it is often just a few days before patients feel well enough to resume many of their usual daily activities, and they are often able to return to work about a week after treatment.
Contact Our Surgeons
The robotic surgery technology used by the surgeons at the Colon & Rectal Surgical Specialists of New York offers our patients an improved surgical experience and recovery. If you'd like to learn more about this technology and how it may benefit you, contact our colorectal surgery practice online, or call (516) 217-8626 at your earliest convenience.