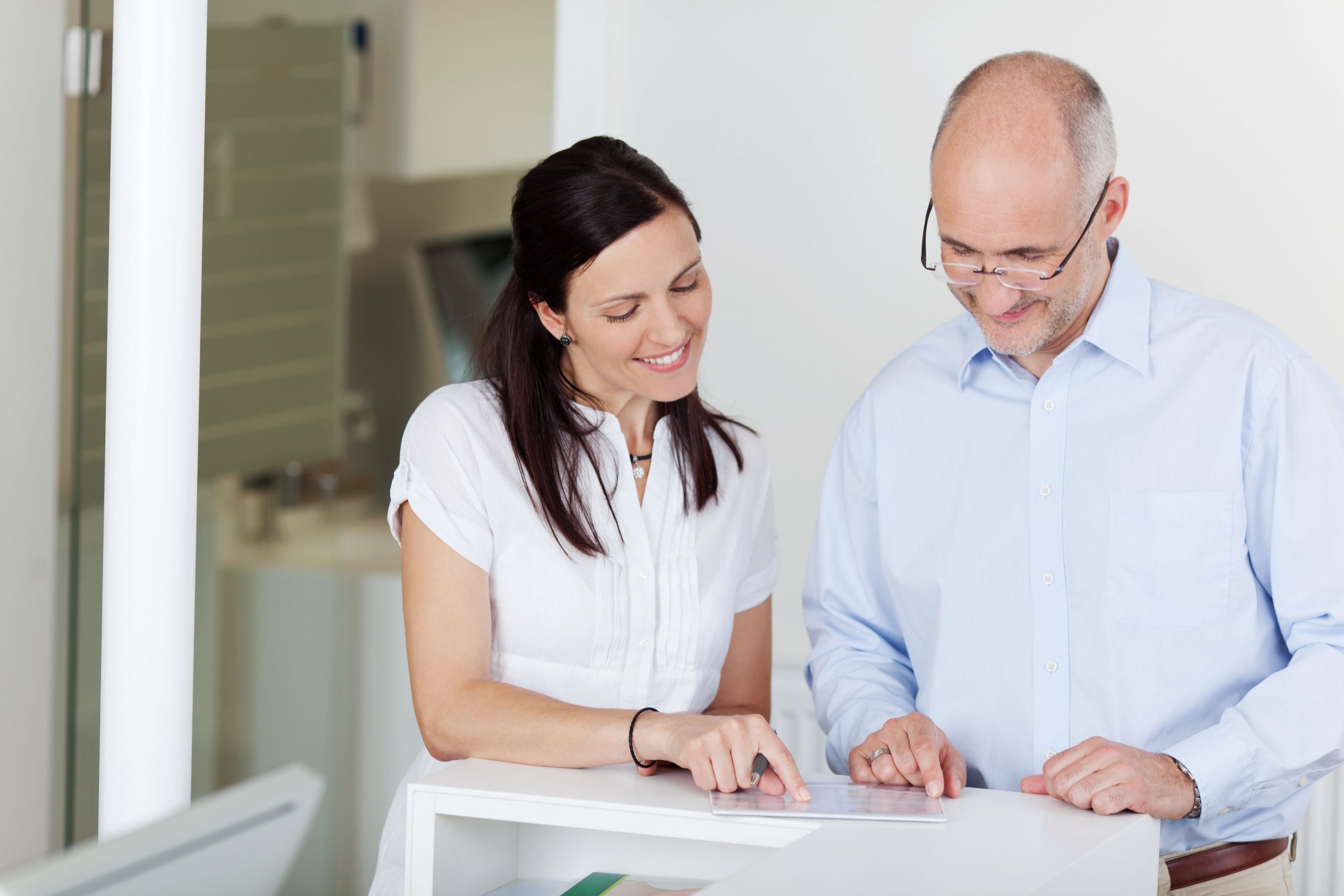 BY DEAN PAPPAS M.D.
Not counting skin cancers, colorectal cancer is the third most commonly diagnosed cancer in the United States. The American Cancer Society estimates that this year, there will be approximately 97,220 new cases of colon cancer and 43,030 new cases of rectal cancer. For men, the risk of colorectal cancer is 1 in 22; for women, 1 in 24. This is why regular cancer screenings are important as patients reach middle age.
Recently, the American Cancer Society and the American Society of Colon and Rectal Surgeons (ASCRS) have issued statements regarding new colorectal exam guidelines. The stances of these organizations addressed the very real rise in colorectal cancer diagnoses in younger individuals. The doctors at our Queens and Long Island, NY centers would like to go over the new ASCRS recommendations regrading colonoscopy and colorectal cancer screenings.
Increasing Risk of Colorectal Cancer in People Younger Than 50
According to the Journal of the National Cancer Institute, more people are being diagnosed with colorectal cancer before the age of 50. Adults between the ages of 40 and 54 experienced up to a 1 percent increase in colorectal cancer diagnoses. More troubling is a 1-2 percent increase in colorectal cancer diagnoses in people aged 20-39.
Previous Guidelines Regarding Colorectal Exams
The previous guidelines for colorectal cancer screenings suggested that people begin regular colonoscopies starting around age 45. This addressed previous cancer rates, and helped with early diagnoses in many people during an at-risk age.
However, with changing times and realities regarding diagnosis rates, new recommendations have been made by the American Cancer Society and supported by the ASCRS.
New Recommendations for Colorectal Cancer Screenings
Given the increase in colorectal cancer cases in younger people, it's a good idea for individuals younger than 45 to begin undergoing regular colorectal cancer screenings. This will allow dangerous polyps to be identified sooner and be removed before they develop into cancer.
These screenings are especially important in people whose families have a history of cancer and individuals who suffer from inflammatory bowel disease.
A Focus on Prevention
The ultimate goal of these colorectal screenings is early detection and cancer prevention. As noted above, removing polyps before they become cancerous is a way of avoiding lengthy and more invasive cancer treatments. Moving forward, we hope there is greater emphasis placed on prevention with regard to all cancer screenings and diagnoses.
Should I Schedule a Colorectal Exam?
If you are in your 30s and have a family history of colorectal cancer, or if you suffer from inflammatory bowel disease, it may be a good time to undergo your first colorectal screening. If you are unsure, feel free to discuss matters and any health concerns with your general practitioner. They can offer additional recommendations based on your medical history.
Ultimately, you should not feel that it is too early to undergo a colorectal exam and cancer screening. The American Cancer Society and the ASCRS think this pragmatism can save lives.
Contact Colon & Rectal Surgical Specialists Of New York
To schedule a colonoscopy or to learn more about colorectal cancer screenings, we encourage you to contact Colon & Rectal Surgical Specialists Of New York. Our team is here to address your concerns and answer any questions that may arise.